Meaning and Origin of the Name Agatha
Agatha is a girl's first name and it is derived from the Ancient Greece and the name agathos.
The meaning of Agatha is "good." That is a simple meaning, and one that a parent will feel is a good choice for their daughter. Agatha has a simple sound to it, easy spelling, and its meaning is better than some names. It isn't popular, but it is well known, and that makes it an interesting pick.
Popularity and Famous People Called Agatha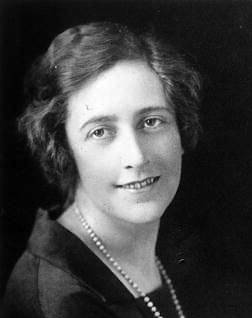 The name Agatha isn't listed as one of the 100 top baby names used in England in 2016, but it is a name that has been around for many years.  There was St. Agatha of Sicily, who was the 3rd century saint.
The most famous English Agatha must be Agatha Christie from Torque in Devon. She was a well known for her crime novelist in the 1900s. These include Miss Marple, Hercules Poirot and Death on the Nile.
Agatha is the title of a popular British film. Agatha is also a name that is used in Pokemon. There are many other uses of the name that have made it popular, as well, and one of those uses is for Agatha Raisin, a British TV series.
Summary
So, the popularity of Agatha as a baby name isn't too great at the moment, but it is still a name that is well known in England and beyond.
Useful Resources
Discover the meaning and origin of other English girls' names.