Origins of the Great English Names Angela
The name Angela has been around for awhile. It appears to be the name of several successful women. The meaning of Angela is referring to being angelic and can be found in the bible. It is a wonderfully soft name of some of the most successful women.
Origins of the Great English Names Angela
The name Angela, or even the meaning of Angela is profoundly powerful. The name is derived from the Greek word ángelos (which means 'messenger of gods').
The Name's Popularity
Angela was not in the top 100 English girls' names in 2015.
Famous People Called Angela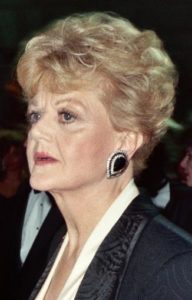 The popularity of Angela goes even further with famous actresses such as Angela Lansbury. Angela has won several Oscars for her powerful acting skills. Anther example of the popularity of Angela is Angela Merkel, she is a well known politician and leader. She is loved by many.There is also Angela Rippon, she is a well known author and journalist.
Angela is a wonderful name that may be making a come back soon. There are many other popular women that are named Angela. They all tend to exude the same power and beauty. It is an English name with great quality.
Useful Resources
Discover the meaning and origin of other Enlgish girls' names on our website.