The History and Meaning of Camilla
Camilla is a baby girl name that is French but Latin in origin. The name also has ties to Roman Mythology! The meaning of Camilla is Free Born and/or Noble. This is a feminine version of the masculine name Camillus. A beautiful girl name full of amazing theories and history!
The Popularity of Camilla
Although this name has not appeared on England's top 100 most popular baby girl names as of the most recent statistics that were taken back in 2015, the name however has appeared in the top 100 most popular baby girl names in Italy. Camilla ranks number 25th in popularity in their most recent statistics! Overall this beautiful name has managed to remain unique around most of the world.
Famous People With the Name Camilla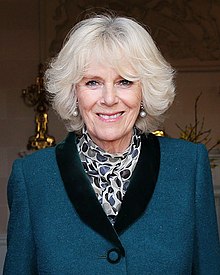 Here's a list of some of the most famous people called Camilla:
Camilla, Duchess of Cornwall- Wife of Prince Charles of Wales
Camila Cabello – Famous Cuban-American Singer and Songwriter who shot to fame after appearing on the TV show the X Factor.
Camila Giorgi – Well Known Italian Tennis Player
Camila Alves – Brazilian and American Model and Designer
Useful Resources
Discover the meaning and popularity of other English girls' names on our website