Nell And Its Meaning For Girls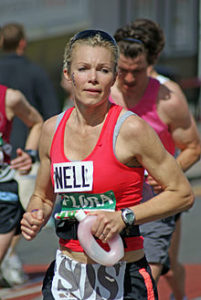 The girl name Nell is a variation of the English names Helen and Eleanor. It is also popular in other languages such as Latin (short for Cornelia) and German (short for Eleanor). The English meaning of Nell is "bright, shining one"
Popularity
The popularity of Nell is much lower now than it was in the early to mid-1900s when it was in the top 200 baby names. It still remains in the top 1000 baby names. Nell was not in the top 100 girls names in 2016.
Famous People Called Nell
Famous people in history include the English glamour model, Nell McAndrew. She has appeared in such magazines as Shape and Personal Trainer. Nell McAndrew is also an amateur athlete who came in first place in the five-mile National Lottery Olympic Park Run in March of 2012.
Another famous Nell was the most famous Restoration actress, Nell Gwyn. She was considered reckless by most people but always very generous. She was also well known as the longtime mistress of King Charles II of England and Scotland.
In 1994, a movie named Nell released starring Jodie Foster. The story was about a young girl raised in isolation joining the society for the first time. The movie was based on the play Idioglossia by Mark Handley.
Useful Resources
Discover the meaning and popularity of other English girls' names.