History Of The Name Elsa
Elsa is a girls' name that has seen a recent resurgence in popularity thanks to Disney's Frozen. Elsa is a shortened variant of the Christian name Elisabeth. The name Elsa first appeared in print in 15th century Swedish texts. Other related names include: Elizabeth, Elisabet and Elisabetta.
Meaning Of Elsa
The biblical name from which Elsa derives (Elisabeth) means "God is abundant." By extension, Elsa can mean the fulfilment of God's promise or, more simply, a blessing.
Popularity Of Elsa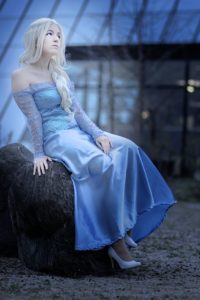 Though the name Elsa is almost 700 years old, it wasn't commonly used until the 19th century. Even then, the name was used primarily in Sweden. After Frozen, the name rose to the top spot on the Swedish list. In 2014, Elsa also made the Top 500 names list in the United States for the first time in over a century.
Famous People Called Elsa
While children will recognise Elsa as the name of the Snow Queen in Frozen, there have been many other notable Elsas throughout history. Jewellery designer Elsa Peretti and noted Italian fashion designer (and rival of Coco Chanel) Elsa Schiaparelli are just two influential Elsas from recent history.
Useful Resources
Discover the meaning and popularity of other English girls' names.