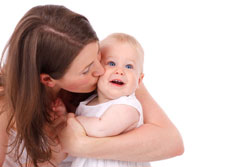 Choosing a baby's name is a big decision. We've put together some top tips to help you choose an English baby name for you baby. If you are just looking for the names and their meaning see our English girls names page. Other wise here's the top tips and our interactive tool to help you choose a baby's name.
Top Tips Choosing a Name for your Baby
Look at our list of English girls names so you have a good idea of different names. Say aloud your chosen names with your surname. How do the names sound together? Use our baby name selection tool to help you.
Write a short list of your preferred names.
Then try adding middle names (if desired).
Ask your partner or family to write their list of names. Share this website with them to make it easy for them. Click our Facebook buttons at bottom of this page.
Compare the different lists and decide on what names you like.
Revisit your chosen names after a few weeks do you still like it? Yes, well done, no go back to your shortlist and try again.
---
Here's our Interactive English Baby Girl's Names generator
Try our interactive name tool: just choose an English first name, middle name and enter the baby's surname. Our Interactive Baby Boy's Name Generator is coming soon.


First Name:
Second Name:
Last name: