Meaning of Jodie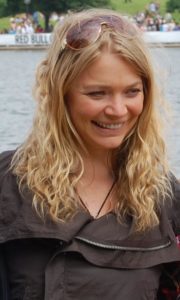 The name Jodie is a unisex name. The name Jodie is of Hebrew origin and means Grace of God and not Judea.
It can be a nickname for Joseph or a complete name. Jodie can also be spelled Jody.
The Popularity of Jodie
The feminine Jodie was high in popularity in 1996. It gradually declined in popularity and was at its lowest in 2009 and dropped off by 2012.
Famous People Named Jodie
Here's a list of some of the most famous people called Jodie:
Jodie Aysha, Jodie Aysha Henderson is a singer and songwriter who was born in Leeds, England in November 1988.
Jodie Connor is British ambassador and R&B and soul recording artist who was born on May 8, 1981 as Jodie Melanie Connor.
Jodie Dibble became a member of England's women's Academy squad to play cricket in Dubai.
Jodie Kidd, born in 1978, is a well-known British fashion model.
Jodie Scott is a British television actress known for The Basil Brush Show and Murphy's Law.
Jodie Whittaker is a British actress who isn't to be confused with American child star Johnnie Whittaker who played a boy named Jodie Davis. She is known for being in the mini series Assets in 2014.
Useful Resources
Discover the meaning and popularity of other English girls' names.