History of the Name Melanie
The name Melanie is often associated with a Roman saint. It was a saint named Melanie who had given all of her wealth to charity so long ago. This was in the fifth century. Melanie is also a French form of the name Melania, a Latin name. This is a name that was quite common in France. It was the Middle Ages when this name peaked in popularity.
The popularity of Melanie had dropped by the year 2015 in England. The stats had shown a drop in this lovely name. This name was introduced to England by the Normans. It had been introduced in its French form. This is a feminine name. The meaning of Melanie at this current time will typically stir up lovely images for many.
A name for many Famous Females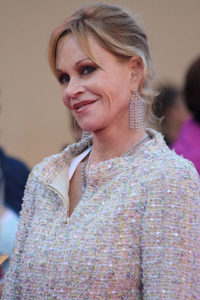 There are many famous people who are named Melanie. The most commonly heard is Melanie Griffith. This film actress was born in the year 1957. She was given her name by Tippi Herden, her mother. Tippi was also in film. Her father was Peter Griffith. He was also an actor who had changed his career and went into advertising. There are many other famous individuals with this name:
* Melanie Susan Appleby; She is known for being half of an English duo. This was a popular duo called Mel and Kim. They were best known in the 1980s. Appleby was born in London. Her mother was British and her father was Jamaican. Appleby had a nice balance of success and made to the top of the charts in the middle of the 1980s. Her success continued to the later part of the 1980 era.
Useful Resources
Discover the meaning and popularity of other English girls' names.