Meaning and Origin of the Name Pippa
The name Pippa is of English origins and is a diminutive of Philippa. The meaning of Pippa is lover of horses.
Popularity of Pippa
Pippa was more popular in the past and was not in the top 100 most popular baby girls' names in 2014 according to government records in England.
Famous People Called Pippa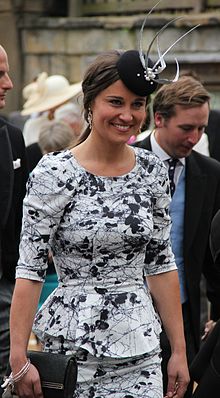 There are several famous British women who have the name Pippa.
Pippa Middleton is the sister of the famous Duchess of Cambridge, Kate Middleton. Pippa was born to a wealthy family and has written a book and several other publications. She is often in the spotlight for her sense of style and fashion.
Pippa Funnell is an equestrian rider who was the first person in history to win the Rolex Kentucky, Badminton and Burghley consecutively. The feat is known as the Rolex Grand Slam of Eventing.
Pippa black is an Australian actress who has played roles on soap operas such as Neighbours. She has also played the role of Tonya on Outsourced, an NBC series.
Useful Resources
Discover the meaning and popularity of other girls' names like Pippa on our website.