Meaning and Origin of the Female Name Ronnie
For most people, the name Ronnie is short for Veronica if it's a girl and Ronald if it's a boy. The English/Scottish meaning of Ronnie is mighty counsellor or ruler. The Hebrew meaning of Ronnie is joy/powerful.
A second Hebrew meaning of Ronnie has the biblical context of Aaron, the older brother of Moses in the Old Testament of the Bible.
Variation in the Name
Another way to spell Ronnie is Ronny.
Popularity
The popularity of Ronnie is very steep considering the name isn't used as much as it did in 1947. The popularity of Ronnie are in very few websites because it wasn't used enough in the US.
Famous People with the Name Ronnie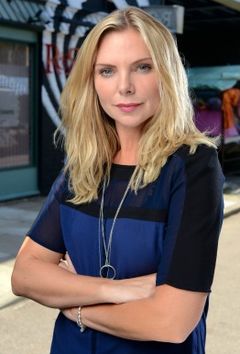 The popular BBC soap called EastEnders has a fictional character named Veronica Elizabeth Branning Mitchell whose nicknamed "Ronnie". This character is played by a woman by the name of Samantha Womack. It's a surprise how far this name would go in a fictional world than it does in the real world.
A second famous person with the name is a singer named Veronica Yvette Bennett better known for her stage name Ronnie Spector. She is the lead singer of the rock/pop vocal girl group, the Ronettes. This name is also used as an alias as most performers do in the music business.
Another famous person with the same name is Ronnie Claire Edwards who starred in the television series 'The Waltons'.
Useful Resources
Discover the meaning and popularity of other English girls' names.