The Name Sally And Its Meaning
The name Sally has been in the top 1000 for a long time, and it is actually a Hebrew name (originally a pet form of Sarah).
The meaning of Sally is princess, and you will find that the popularity of Sally has never really dipped all that much. It is always in the top of the baby names that you could find, and it will probably stay there because of its sweet simplicity.
Popularity
The names Sally has been popular in England between the 1940s and the 1980s and in the 1960's it actually made it into the top 30 baby girls' names in England.
Famous People Called Sally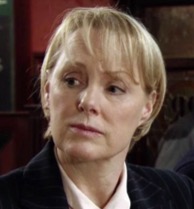 The name means princess in Hebrew, and it is also a name that you are going to find in names of famous people that you have heard of in the past. That would be someone like Sally Field who has been a famous actress for a long time, and there is the first female astronaut to go to space named Sally Ride.
Here's a few famous English actresses:
Sally Hawkins stared in Star Wars the Phantom Menace and Paddington 2
Sally Bretton an English Actress famous for appearing in the comedy show "Not Going Out"
Sally Phillips another English actress who starred in the film "Bridge Jones' Diary"
Sally Webster the fictional character from the British soap opera, Coronation Street
Summary
There are a lot of girls who will be inspired by the name just because of the famous people who have had it, and it is also important to give it to girls who should have that name because of their place in the family. You will be sure that it will always be popular, and your babies will always be able to find things with their names on them around the world.
Useful Resources
Discover the meaning and origin of other English girls' names.