The Name Velma and its Origin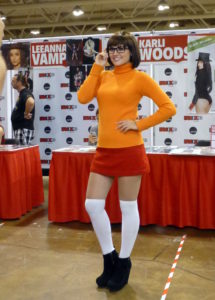 The name Velma is a lovely one that comes from the old Germanic world. It has been known simply as a variant of Wilma that may be familiar to cartoon watchers of the 70s and 80s. Velma was a character on Scooby Doo, and Wilma was a character on The Flintsones.
The meaning of Velma is determined protector, and the name makes quite a lot of sense when it is taken in the context of the show. Someone who is studying names will find that the name has remained popular without jumping to the top ten of girl names, and it may lead people to the variant Wilma in their research.
Popularity
The popularity of Velma has never been very high, and it will be quite a unique name if it is chosen by someone to use for their baby. This name may be found in popular media, and it may be used for the parents who are fans of their old cartoons. The spelling seems to be solidified because the old German alphabet is no different from what we have today, and it is quite interesting to think on a name that has been around for many centuries since its inception.
Famous People with the Name Velma
The most famous Velma has to be Velma Dinkley from the cartoon Scooby Doo. Another famous fictional character is Velma Kelly from the musical and film Chicago. A real Velma is Velma Middleton a jazz singer from the in 1940s.
Useful Resources
Discover the meaning and popularity of other English girls' names.